About BasketBros.io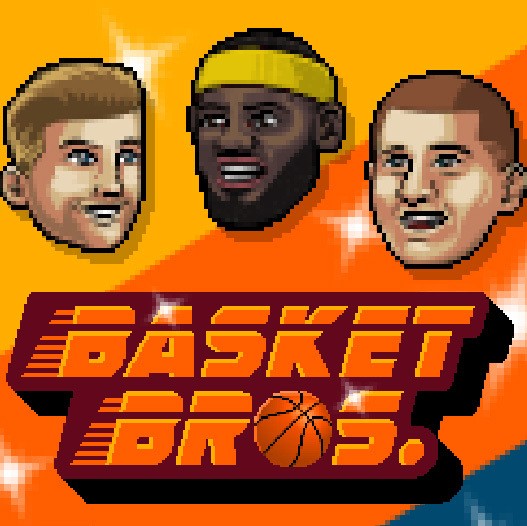 Description:
BasketBros.io is an exciting multiplayer basketball game that allows you to showcase your skills on the virtual court. This fast-paced and action-packed game provides a thrilling experience for basketball fans of all ages.
Gameplay
Controls:
Use the arrow keys or WASD to move your character.
Press the spacebar to jump and block shots.
Press the X key to shoot the ball and score points.
Game Modes
1. Quick Game:
In this mode, you can jump right into a quick basketball match against the AI or play with your friends. Choose your team, control your player, and compete to win the game.
2. Tournament:
Compete in a basketball tournament against various teams from around the world. Advance through different stages and prove that you are the ultimate basketball champion.
Features
1. Customization:
Personalize your basketball player in BasketBros.io by selecting from a range of different outfits, hats, and accessories. Stand out on the court and show off your unique style.
2. Power-ups:
Collect power-ups during matches to gain temporary advantages over your opponents. Use these power-ups strategically to outplay your rivals and dominate the game.
3. Leaderboards:
Check the leaderboards to see where you stand among the top players in BasketBros.io. Compete for the highest rankings and strive to become the best basketball player in the game.
Are you ready to step onto the virtual court and showcase your basketball skills? Join the BasketBros.io community now and experience the thrill of competitive multiplayer basketball!
A: To start playing BasketBros io online, go to the game page and follow the on-screen instructions, typically by clicking the "Play" or "Start" button. Registration is usually not required to begin playing.
A: Control of your character or object in the BasketBros io is typically done using the keyboard (e.g., WASD for movement) and the mouse (for aiming and actions). Additional control buttons and settings can be found in the in-game menu.