About Brutalmania.io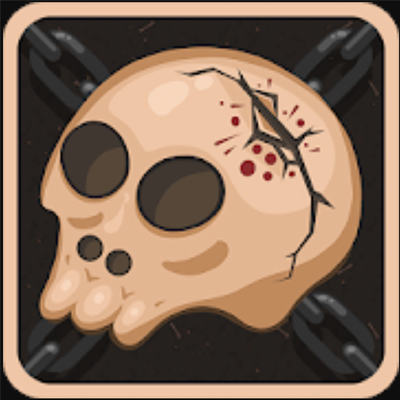 Description:
Welcome to the brutal world of Brutalmania.io! Prepare yourself for an action-packed battle royale experience unlike any other. In this intense multiplayer game, you'll join forces with players from around the globe to become the ultimate champion of the arena.
Become the Champion
Step into the shoes of a ferocious warrior and fight your way to the top of the leaderboard. Battle against other players in real-time, showcasing your skills and strategy. Only the strongest will survive and claim victory in this merciless world.
Customize Your Fighter
Express your unique style and personality by customizing your fighter. With a vast array of weapons, armors, and accessories to choose from, you can create a truly one-of-a-kind character. Unlock new items as you progress and prove yourself worthy of the title of the mightiest warrior.
Team Up or Go Solo
Whether you prefer to fight on your own or collaborate with others, Brutalmania.io offers various gameplay modes to cater to your preferences. Form alliances with fellow warriors or go solo as a lone wolf. The choice is yours, but remember, trust can be a luxury in this brutal world.
Master Unique Skills
Become a master of different combat styles and unlock powerful special abilities. Experiment with various combinations to find the perfect strategy that suits your playstyle. Adapt and evolve your skills to dominate your opponents and secure your place at the top of the leaderboard.
Compete for Glory
Brutalmania.io is an immersive and challenging game that will test your determination and skills. Compete against skilled players in electrifying battles, rise through the ranks, and etch your name in the hall of fame. Prove yourself as the most brutal and formidable warrior in this epic online arena.
Engage in intense multiplayer battles
Customize your fighter with a wide range of options
Team up or go solo in various gameplay modes
Unlock and master unique combat skills
Compete against skilled players for glory and recognition
Brutalmania.io offers an adrenaline-pumping gaming experience that will keep you hooked for hours. Join the fight and show the world your brutality!
A: To start playing Brutalmania io online, go to the game page and follow the on-screen instructions, typically by clicking the "Play" or "Start" button. Registration is usually not required to begin playing.
A: Control of your character or object in the Brutalmania io is typically done using the keyboard (e.g., WASD for movement) and the mouse (for aiming and actions). Additional control buttons and settings can be found in the in-game menu.