About Bruh.io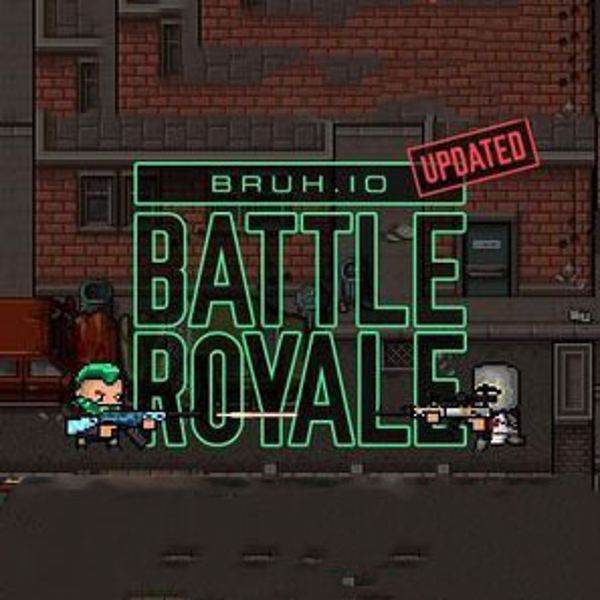 Description:
Bruh.io is an addictive multiplayer shooting game set in a pixelated 2D world. In this game, players battle against each other in a free-for-all style match, with the objective of being the last player standing. With its simple controls and fast-paced gameplay, Bruh.io offers hours of entertainment and adrenaline-filled action.
Features:
Intense Battles: Engage in intense shooting battles with players from around the world.
Pixelated Graphics: Enjoy the retro-style pixelated graphics that add a nostalgic touch to the game.
Various Weapons: Choose from a wide range of weapons, including pistols, shotguns, rifles, and more.
Power-ups: Find power-ups scattered across the map to gain an advantage over your opponents.
Customization: Customize your character's appearance with different skins and accessories.
Leaderboard: Compete with other players and climb the leaderboard to prove your skills.
Game Modes:
Solo: Test your skills and survival instincts as you go against other players in a solo match.
Partners: Join forces with a friend and work together to outlast other teams.
Squad: Form a squad of up to four players and coordinate your strategies to dominate the battlefield.
Zombies: Survive hordes of zombies in this intense and thrilling game mode.
Whether you prefer solo battles, teaming up with friends, or taking on the undead, Bruh.io offers a variety of gameplay modes to cater to different preferences. Step into the pixelated world of Bruh.io and show off your shooting skills in this exciting multiplayer experience!
A: To start playing Bruh io online, go to the game page and follow the on-screen instructions, typically by clicking the "Play" or "Start" button. Registration is usually not required to begin playing.
A: Control of your character or object in the Bruh io is typically done using the keyboard (e.g., WASD for movement) and the mouse (for aiming and actions). Additional control buttons and settings can be found in the in-game menu.